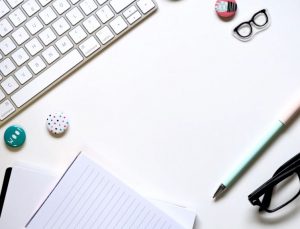 Blogging and SEO: 10 Tips for Beginners
In this blog, we'll outline the easiest blogging for SEO tips for beginners, steps for implementation where applicable, and our rationale for each. Contrary to many beginning bloggers and nascent SEOs' opinions, the blogosphere isn't just a corner of the internet for cataloging thoughts and opinions: it's a powerful and scalable revenue-generating tool for any brand intending to win subscribers, leads, and customers online.
How Much Should Your Blogging and SEO Strategy Relate?
Any brand that isn't blogging for SEO will miss out on a major channel by which it can further develop its sales. Usually, there's no full-scale SEO strategy without the blog as its cornerstone. Having An SEO strategy without a blog is like trying to open a swimming pool without any water: it makes it impossible to generate an interest to 'jump in,' to your brand from various diving boards: e.g., social media, search engines, etc. If you're not familiar with the concept of SEO (search engine optimization), visit our SEO home base before reading this blog. You'll need to understand SEO as a major component of digital permission marketing before attempting to leverage your blog as an inbound marketing tool capable of adhering to the below tips and strategies. 
The Dos and Don'ts of Blogging for SEO
Given the amount of misinformation circulating the internet on tips for blogging and SEO best practices, we'll begin this post by categorizing the most popular beliefs about this discipline of digital marketing into simple do's and don'ts. Remember that while many of the don'ts in blogging for SEO pertain to trends, the do's entail enduring principles of successful search engine marketing, many of which are unlikely to change. Therefore, when all else fails, remember what you should be doing in lieu of what you shouldn't be doing. 
Blogging for SEO: 5 Do's
While this list of 5 do's for blogging and SEO is not comprehensive, you'll get at least three-quarters of everything that SEO and blogging entail correct by following these enduring principles, regardless of the industry in which you work. 
Blogging for SEO Do #1: Remember the Purpose and Definition of Search Engines to Expand Your Blog's Reach
Given that the term "SEO" stands for search engine optimization, there's no successful blogging and SEO strategy without a base understanding of what search engines are and how they're best defined: a search engine is any program that queues up items in a database corresponding to language inputs from users (searchers).
When we hear the term "search engine" it becomes all too easy to limit items in this category to Google, Yahoo, or Bing. However, given the aforementioned search engine definition, all major social media platforms are also search engines, including but not limited to platforms like Facebook, Twitter, Reddit, and Tumblr.
While people are less likely to search for blog content on visually-dominated social media platforms like Pinterest or Instagram, SEOs and bloggers often forget to consider their blog outreach strategies on the social media platforms geared toward readers, like Reddit, Tumblr, and Medium. Understanding this will keep you abreast of the channels upon which you should be staging your blog content.
Essentially, your outreach for your blog shouldn't be dictated by the number of users visiting a third-party platform. Instead, it should be dictated by targeting a minority of users on specific platforms with users who resemble your target customer. 
Blogging for SEO Do #2: Blog for Relevant, Authoritative Backlinks
Backlinks are links to your content from other websites, which function to search algorithms (and their users alike) as currency for topical authority, provided the backlinks you're earning fit 2 conditions:
1) They're relevant to your products and services and
2) The backlinks to your content function as authoritative references
For example, if you run a business consulting firm, and you receive a backlink from a business consulting blogger's newest blog post on Forbes.com, that is a backlink that will boost your visibility, traffic, and online lead generation.
If you're not sure whether a website you've earned a link from on your website is authoritative, find a keyword research tool that can measure the "domain authority" of the site in question, which usually falls on a scale between scores of 0 and 100, 0 being the least authoritative and 100 being the most authoritative. 
Moreover, the anchor text used in the backlinks you earn (and the ones you create to other websites via your own blog's internal linking) are relevant to how search engines will index and verify the authoritativeness of your content, including how they'll classify and categorize the content you create when queuing up search results for users on various search engines.
Blogging for SEO Do #3: Learn Keyword Research Inside-out and Backward
Keyword research is more important to blogging for SEO than anything. In fact, it's even more important to an overall SEO strategy than earning backlinks. There are plenty of free, helpful keyword research tools, which'll help you identify the blog posts you need to write. Just be sure to aim at keywords with realistic difficulty given your budget and timeline. 
Know the 4 Main Types of Keywords
There are 4 kinds of keywords: informational, navigational, commercial, and transactional. There's a strong correlation between keyword difficulty and the extent to which keywords are transactional (a transactional keyword is one generated by a searcher that reveals "deep-in-the-sales-funnel" purchase intent). E.g., 'Buy Nike shoes online.'
While transactional keywords seem most attractive, there is plenty of money to be made in targeting the other 3 keyword categories. Targeting them may just mean creating more layered click funnels for your website, or fulfilling some need within your customer journey that, while relevant to sales, is beyond the scope of immediate, organic lead generation or e-commerce sales. E.g., customer retention. In scenarios where the focus is customer retention, targeting search rank for informational keywords is a great long-term strategy. 
Emphasize the Long-tail Keywords
At Go Solar Group, our long-tail keyword emphasis in our blogging for SEO strategy helped us achieve a 301.64% increase in organic traffic, because we created a large quantity of blog posts winning high click-through-rate in search results due to how specifically each blog addressed questions relevant to prospective solar customers. Each blog post won only a small amount of traffic, but it was highly actionable traffic that generated a 1,449.3% increase in organic leads generated from the website. 
Consider the Searcher Intent of Your Keywords Carefully Before Investing Too Much Time and Effort
In continuing to use the residential solar industry as an example, if someone types the words "solar system" into Google, Google will queue up results about outer space. However, this doesn't prevent inexperienced bloggers and SEOs from trying to rank for the "solar system" keyword when trying to sell solar panels.
If your website domain contains the term "solar panels," or is otherwise registered with Google My Business as a solar installation company, these things will control the amount of damage made from this mistake. However, failing to think critically about the keywords you dig up in your research is a surefire way to waste valuable time and money. Would you click on a blog post about solar panels if you were searching for information about outer space? Probably not.
Therein lies the intricacies of "semantic search," which Bloomreach, a commerce experience cloud company, fittingly describes as a 'data searching technique in which a search query aims to not only find keywords, but to determine the intent and contextual meaning of the words a person is using for search'.
If the aforementioned data searching techniques were perfect, intervening human knowledge of semantic search would no longer be necessary. However, there's plenty of work left for artificial intelligence engineers and scientists to complete before those conditions arise. 
Blogging for SEO Do #4: Prioritize Evergreen Blog Content in Ranking for the Right Keywords
In stark contrast to newsjacking, which we describe in the next section on blogging for SEO don'ts, evergreen content has greater potential to provide enduring value to your website's visibility, clicks, dwell time, user engagement, and other SEO-related metrics key to blogging success. This is the case because the aim of evergreen blog content is to write something that has sustainable, enduring value to your target audience or customer base, regardless of when it's published or how long it has existed.
If you can't predict the future, you can't always be certain which content topics relevant to your targeted keywords are certain to achieve evergreen status. However, for example, it doesn't take a rocket scientist to realize that a blog about what Elon Musk tweeted last weekend won't be as relevant 5 years from now as a page on the SpaceX website about the organization's founding vision.
Blogging for SEO Do #5: Blogging Effectively for SEO Means Blogging for the Betterment of Website Visitors
While Google Search Central's Quality Guidelines were built for webmasters, many of the principles contained therein are also relevant to content creators and bloggers. The preponderance of advice about blogging for SEO made accessible online is overwhelming, and not all of it is sound. Thus, these comparatively simple guidelines really help SEOs and bloggers simplify their objectives and aim for the chopping block quickly, so much so that we can summarize them in one statement:
Make helpful content for your users, and keep them in mind with each keystroke that goes into building your blog.
While the infrastructural and technical aspects of SEO aren't irrelevant, the greatest determinant of a blog post's performance is how well it addresses the query for which the user is searching.  
Blogging for SEO Don'ts
The don'ts of blogging for SEO seem like seductively easy "do's" to the untrained practitioner given the difficulty of the do's covered in the previous section. If it comes easily and a blogging for SEO 'expert' tells you it will produce significant results quickly, run for the hills, and remember to avoid the below blogging for SEO don'ts when trying to gain new customers online. 
Blogging for SEO Don't #1: Don't Rely Too Much on 'Newsjacking'
Newsjacking is the process by which one's thoughts and opinions are offered on breaking news stories or current events. The benefit of newsjacking is the same as its downfall, but its downfall is more significant. The benefit of newsjacking is that it helps produce content quickly by capitalizing on a relevant trend. The downside of this is that trends don't endure and therefore can never be the basis for building a blog that generates sales for your business in the long run. Essentially, best practice is to create newsworthy content for your blog that creates conversations about you. 
Anybody can provide commentary on what's already happening in a blog post. Few can create content that drives commentary on what they're doing in their blog. 
Blogging for SEO Don't #2: Don't Assume Long Content Equals 'Expert' or 'Authoritative' Content
There are many SEO and blogging experts who say that longer content tends to be more authoritative. Many SEOs and bloggers learn this, and mistakenly assume that longer blog content automatically equals authoritative blog content.
While longer pieces of written content correlate with the authoritativeness you need to rank for your targeted keywords, longer content doesn't automatically cause your blog content to become more authoritative.
Typing a bunch of rubbish on a page neither provides value to the prospective customer nor establishes credibility for your brand on the subjects about which you're blogging.
It is not always about the length of your post. When in doubt, ask yourself the following question while editing and optimizing your blogs for SEO: 
Does the content contained in my blog post thoroughly, accurately, and clearly cover the concept it covers?
It may take 400 words or 4,000 words. It all depends on what you're writing about, and your expertise in the subjects about which you're writing will hone your judgment in answering this ever-important question. 
Blogging for SEO Don't #3: Don't Assume Your Content Management System (CMS), Publishing Tools, and Blog Platforms Matter More than Content
Upon completing keyword research for this blog post, I found that many queries punched into major search engines in the US about blogging tips for SEO involved comparative questions about publishing tools. E.g., "Squarespace vs. WIX for SEO and blogging," "WordPress vs. Drupal for blogging and SEO," and "which CMS is best for blogging SEO?" The alarmingly high volume of queries oriented around these kinds of questions prompted me to address the assumptions contained in these queries. 
It's tempting to believe simply purchasing the right CMS tool for blog publishing will significantly affect your blog's SEO performance, because if that was true, we'd get to feel good about ourselves as SEOs and bloggers for merely entering our credit card information in the "right" place, to pay for the "right" blogging platform. 
While it's true that we can split the minutest of hairs about CMS and publishing tools in terms of navigability, plug-in interoperability, and CRM (customer relationship management) integrations,  any of the major CMS tools you purchase online won't get in the way of your success in blogging for SEO. However, if you suspect you may need help with your marketing technology integration, fill out the form at the bottom of our marketing consulting page for a free consultation. 
Blogging for SEO Don't #4: Don't Rely Too Heavily on AI Content Writing Tools
Note that I'm not ruling out the benefits of these tools completely by stating they should never be used. They have some valuable applications for basic writing staff and bloggers that can be helpful in mass producing and simplifying content creation processes. While these tools have some iterative value, they're not without their limitations, particularly when it comes to creating extremely authoritative and valuable content at the conceptual level.
Moreover, Google explicitly states that AI-generated content is penalized in search results, so relying on it too heavily to fulfill an SEO and blogging strategy will ultimately hurt your blog's performance. To learn more about this subject, read more about the extent to which these tools can be utilized positively for your blog and SEO purposes in our blog post entitled, "Do AI Content Writing Tools Actually Work?"
Blogging for SEO Don't #5: Don't Rely Too Much on Third-party Content Templates
Similar to our above point on AI-generated content writing tools, purchasing too many pre-formatted content templates has its upsides and downsides, particularly when they come from third parties.
They've become all the craze, and while they may be able to give you the capacity to write a bunch of content very quickly, that volume usually comes at the expense of quality, depth, and highly customized content that helps your blog rank for the right long-tail, transactional keywords.
There is no shortage of blog content on the world wide web. There is, however, a shortage of valuable blog content.
GrowthBadger reports that there are 600 million blogs on the world wide web as of January 2, 2022, and over 1.9 billion websites. That means that for every 3 people alive today, there's a website; and a blog somewhere online for every person alive in North America. 
While a major determinant of striking creative gold is producing a high volume of content, the probability of ranking for your targeted keywords increases dramatically when you aim at them deliberately, slowly, and without too much consideration of volume. Each blog post has to be crafted for a specific purpose, and you needn't worry about targeting a single keyword for each blog post. Rather, you should target a range of related keywords around the core keyword for which you're trying to rank. 
Still Have Questions About Blogging for SEO? Reach Out to Us for Help
Even if we don't win your business, we're happy to provide a free consultation about blogging tips for SEO to clarify the above points, or other aspects of SEO not covered in this post. To get in touch with us, click the button below and fill out the form on our SEO Services page or Consultations page.