Think Writing Doesn't Matter in Selling? Think Again. 
Before you can be first in the marketplace, you must be first in the mind. To be first in the mind, you must own words in the minds of the consumer. Writing is still the best way to identify, standardize, and potentiate this process. Put 1,000 Self-proclaimed Writers in a Room: 250 of Them Shouldn't Be There. Another 250 Are Merely Typists. 499 Are Just Sneaky, Sophisticated Plagiarists. 
Only 1 is a writer.
Trusted Expertise in Your Free Consultation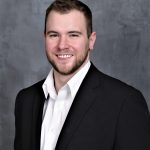 Each consultation is conducted by WordWoven's Founder and CEO, James O'Connor. Working as Go Solar Group's Vice President of Marketing in his previous role, James brings 12 years of writing, branding, SEO, content marketing, and organic lead generation skills to the table.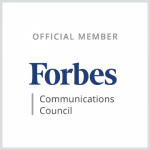 As a member of the Forbes Communication Council since Feb. 2020, James is also a published fiction author, poet, and short story writer. His work has been published under client bylines on some of the world's most prestigious platforms, including Entrepreneur, Inc., and Forbes.
Book a Free Consultation for Your Writing Needs