This performance portfolio mainly highlights (and provides proof of) the data-driven writing and marketing accomplishments of James O'Connor, people whom he's managed, and the companies/clients for whom he's consulted. Thus, it's not to be confused with an unsightly and poorly executed creative portfolio. While this page displays some of his more recent writing samples, you may visit James's earlier writing, marketing, and communications portfolio at this link. 
Defining Performance Terms Used Throughout This Portfolio
We don't just care about making words sound right: we care about using them to reflect accurate meaning. Therefore, before diving into the performance claims of this page, please take a moment to review how we define what we're measuring. 
Leads
No, by "leads" we don't mean lame website form submissions with just an email address: we mean form submissions with a first name, last name, valid phone number, and valid email address.
Organic Leads
"Organic leads" refers to leads generated by marketing staff labor (primarily via the company's website), instead of leads paid for and received from third-party lead vendors and paid platforms. 
Self-generated Leads
Self-generated leads include organic leads, but also include leads generated from platforms managed directly by marketing staff labor: e.g., leads generated from Facebook Ads Manager or Google Ads. 
Opportunities
An opportunity is a lead that has been pushed through a sales development representative (SDR) to the next stage of closing for a sale. E.g., a lead can become an opportunity if the prospective customer involved wants to meet with a sales person and has scheduled a time to do so. 
Sales Qualified Opportunities (SQO's)
A sales qualified opportunity (SQO) is defined exactly as an opportunity, except that it has been verified correctly by the SDR or salesperson as an opportunity who is qualified and able to purchase the product once an appointment has been scheduled. E.g., in the solar industry, this means a requisite credit score, verified homeownership, and the minimum level of electricity usage necessary to justify selling the product for the purpose of saving the prospective customer money.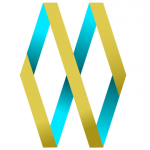 WordWoven Summary of Achievements
Created, priced, and currently administrating six writing services and four marketing services
Earned writing and website contract with
Pulitzer Prize-nominated
,
New York Times Best-Selling
co-author 
Managing all single-member LLC processes as company founder: marketing, writing, sales, accounting, and legal
Go Solar Group Summary of Achievements
*Below stats were achieved with a $10,000 monthly budget. Click the links below to see screenshots containing proof of performance claims.
Led remote inside sales and marketing teams to a
1,287.7%
increase in sales-qualified website opportunities
 (
92
to
1,181
)
Increased organic website form completions
50,400%
(3 to 1,515
)
via content writer training and management
Boosted new website users
2,531%
(7,944 to 209,000)
via data-driven inbound marketing strategies 
Raised sales by volume
1,784.6%
on website-generated leads
(
13
to
232
)
Improved sales by revenue
2,033.3%
from website-generated leads
(
$290,105
to
$5,898,563
)
Generated a
1,599%
increase
in total organic inbound leads generated
(
379
to
6,060
)
Earned
promotion to new Director-level
role,
managed 18 employees
in marketing, inside sales & D2D depts.
Created viability coefficient formulas for prospective market entrances via
stochastic marketing research
Increased Google Ads lead volume
3,216%
and decreased platform's cost per conversion
323%
(Before)
(After)
Increased Facebook leads
35,660%
while reducing cost per lead
470%
, and CPC
55.67% (
Before
) (
After
)
Wrote and trained the inside sales department on 101 pages of persuasion, CRM, and new-hire material
Profitably led company into
3 new markets in 2 years
while reaching quota in established Utah market
Wrote and enforced brand guidelines for
Tesla
and
Goal Zero
partnerships and giveaway campaigns
Maintained growth throughout complex, unexpected need for COVID-proofed change-management initiatives
Spearheaded company-wide, customer-facing communication law and compliance initiatives in an increasingly de-subsidized, competitive solar industry with rapidly-changing incentives, tax credits, and rebates
Profitably
grew single-member marketing dept. to 5 employees
by Feb. 2018
Interviewed, hired, and managed part-time system administrator, web designer, content writer, and PPC specialist
Go Solar Group Achievements Drill Down
Please visit gsg.wordwoven.com for the most recent unformatted backup of the website from July 2022 (organization appears defunct as of the aforementioned date).
James worked with Go Solar Group from December 2017 until April 2022. Hired as the organization's digital marketing manager, he was promoted to Director of Marketing in March 2018 and, ultimately, Vice President of Marketing in December 2021.
1. Digital Marketing and SEO KPIs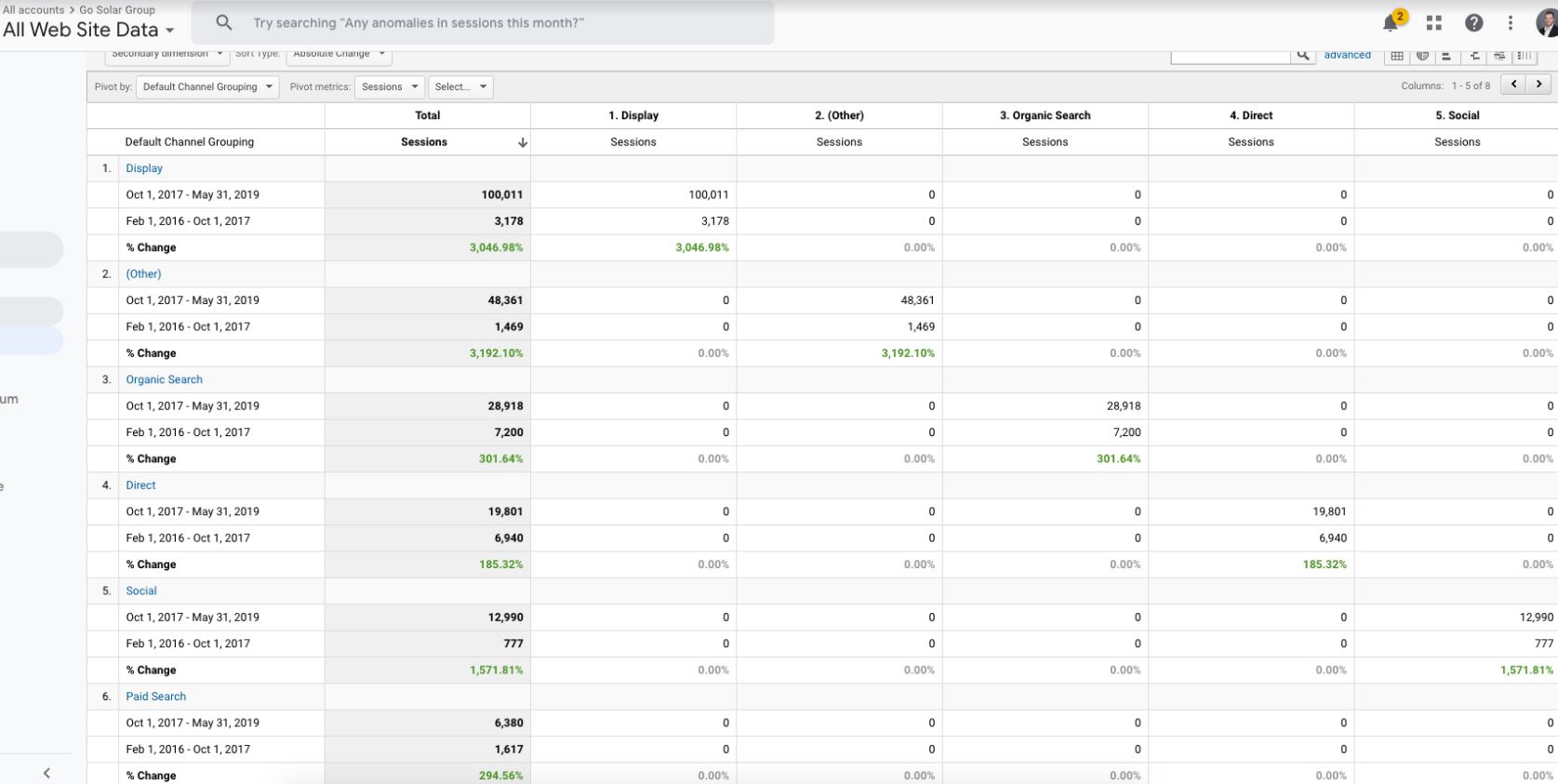 SEMRush competitor performance: organic keywords 
With the exception of Vivint, we were able to improve the keywords we ranked for organically better than all other major market competitors, and with what appears to be a comparatively small budget. 
Increased targeted, organic keywords ranked for on the first page of major search engines from 22 keywords to 245 keywords
1,113.636% Increase in Volume of 1st Page Organic Keywords (22 to 245)
Google Analytics visitors by traffic channel
= 185.32% Increase in Direct Traffic Sessions (6,940 to 19,801)
= 1,571.81% Increase in Social Media Traffic Sessions (777 to 12,990)
= 301.64% Increase in Website Sessions from Organic Search (7,200 to 28,918)
Increased organic website form completions from 3 to 1,515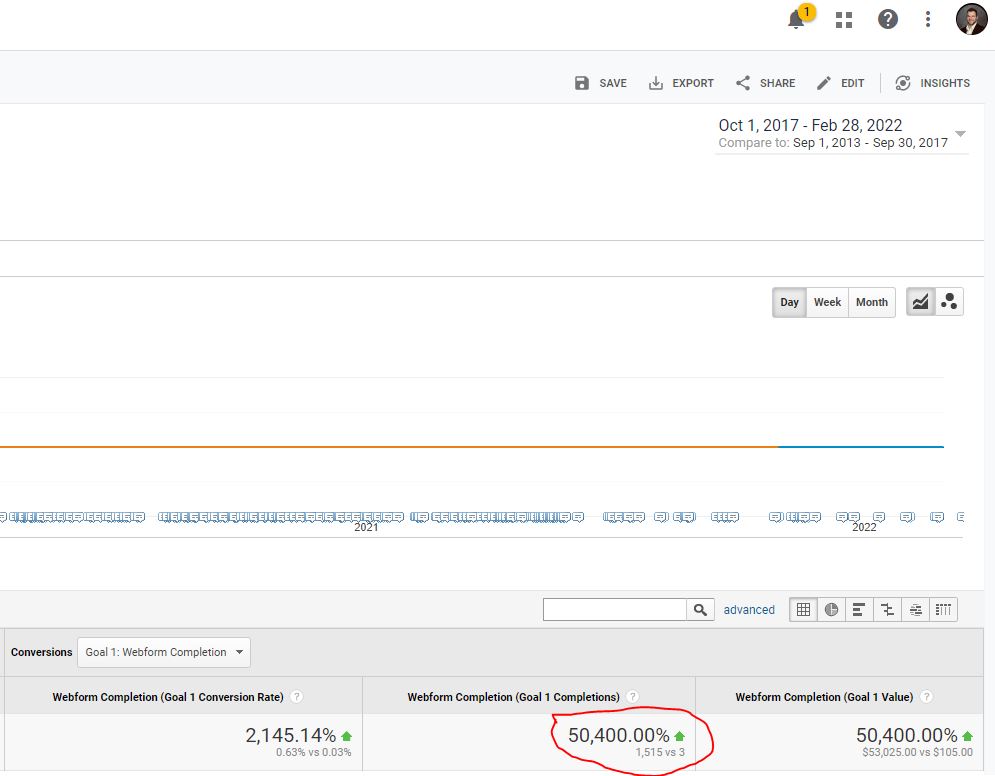 = 50,400% Increase
Increased new website users from 7,944 to 209,000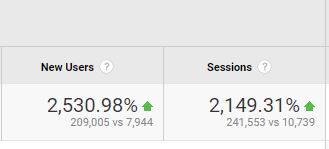 = 2,531% Increase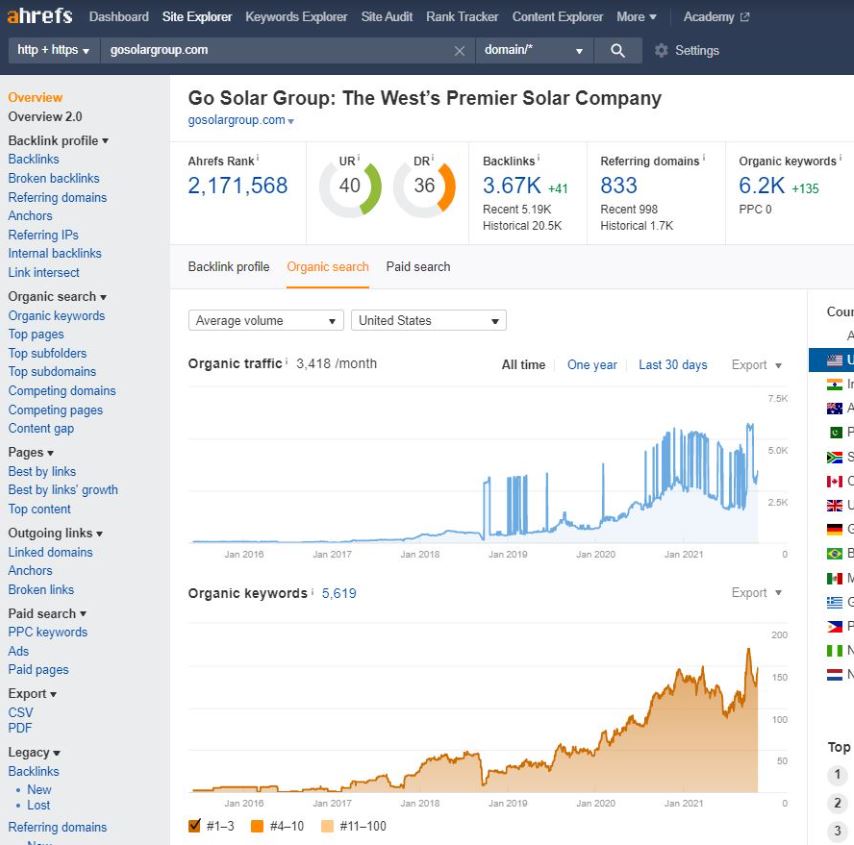 Generated 6,263 new organic keywords in 1-3 slots of first page on Google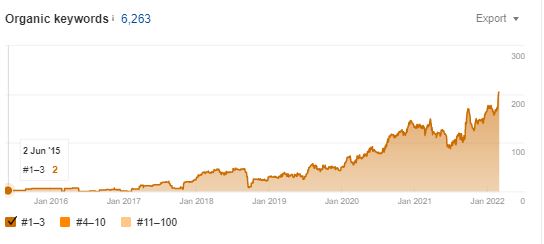 Increased referring domains from 0 to 1k 
Increased referring pages from 0 to 2.5k
1,869.7% increase in conversion rate – 38,400% increase in conversions
180 new organic keywords in 1-3 slots in U.S. and 500+ domain results in the 4-10 slots
2. Organic Website Leads Generated 
*These statistics reflect the volume of leads with phone numbers, email addresses, first names, and last names. Partial form fills are excluded in the tabulation.*
379 organic leads generated prior to Oct. 1 2017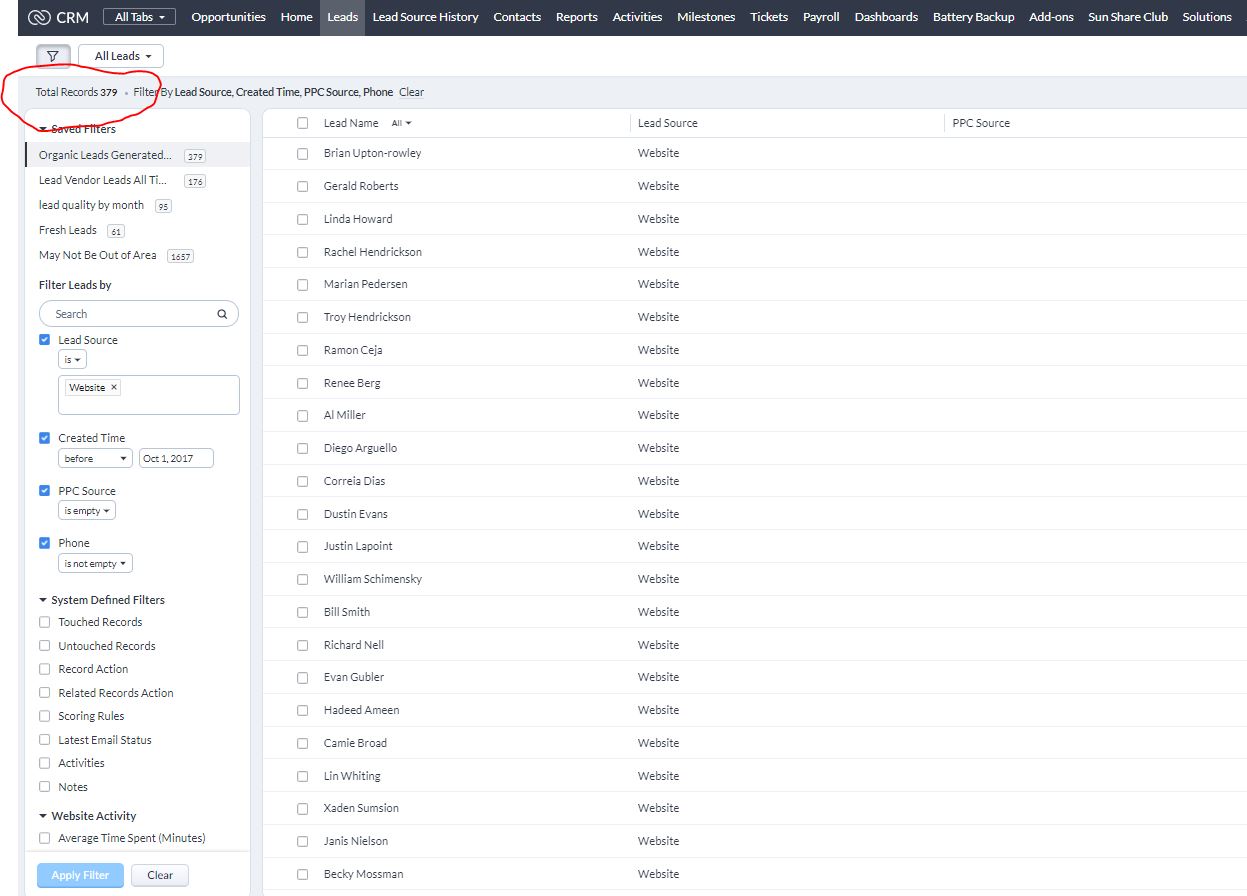 6,060 organic website leads generated after Oct. 1 2017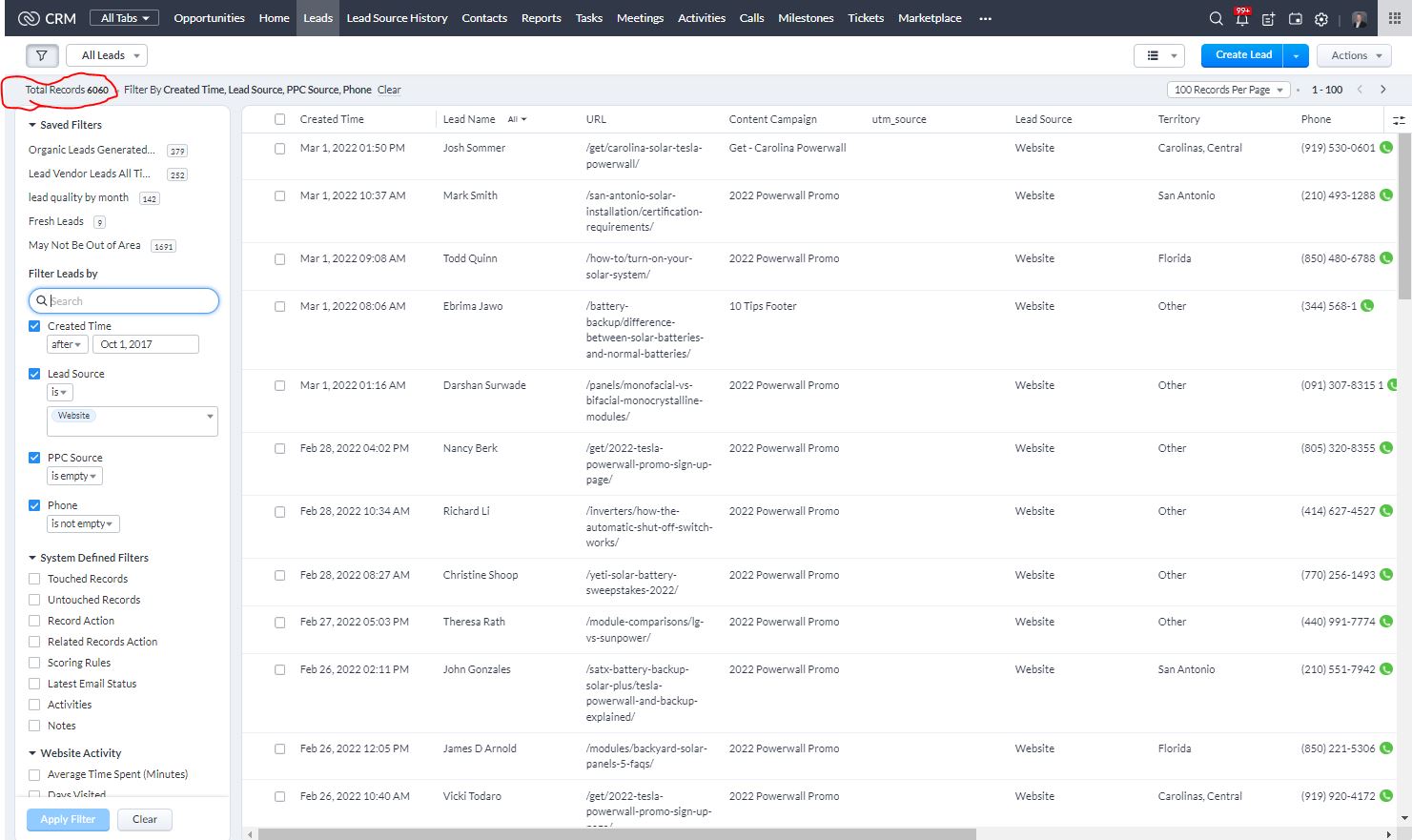 = 1,599% Increase
3. Website-Generated Sales Qualified Opportunities (SQOs)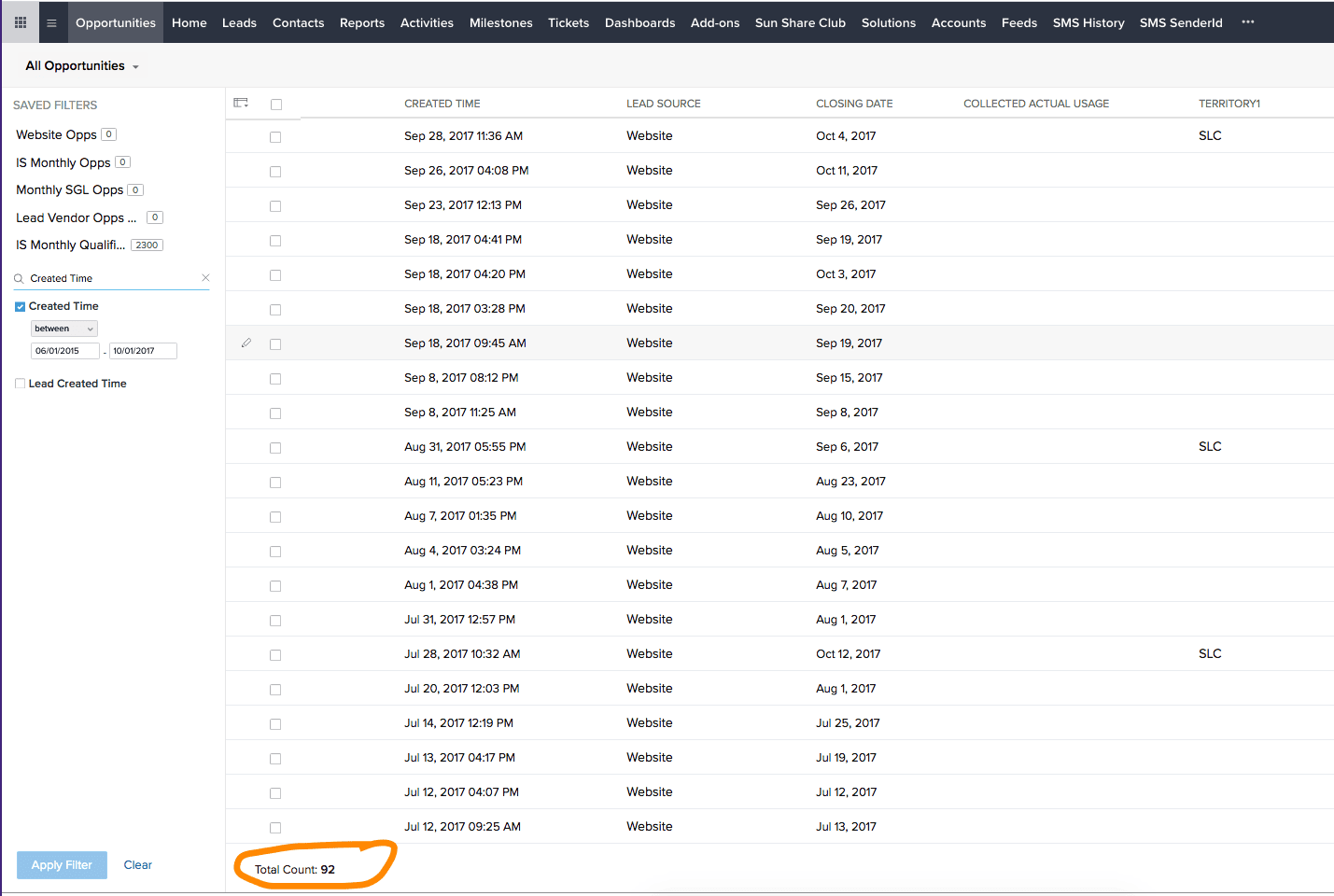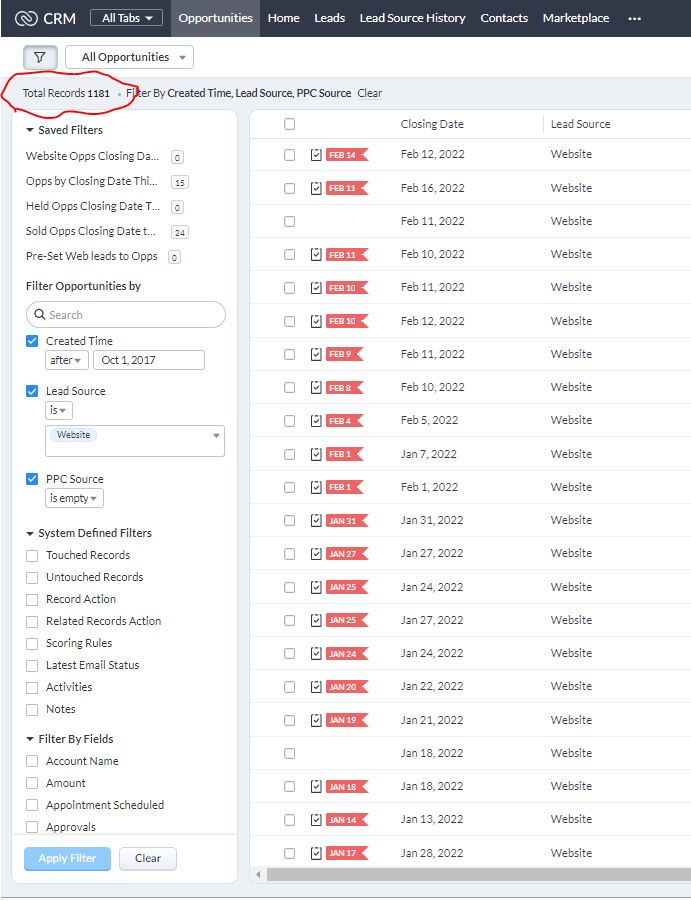 = 1,283.7% Increase
4. Sales from Organic Website Leads
13 sales and $290,105 in revenue prior to Oct. 1 2017

232 sales and $5,898,563 in revenue after Oct. 1 2017

= 1,784.6% Increase in Sales by Volume and 2,033.3% Increase in Sales by Revenue
5. PPC (Pay-Per-Click): Facebook
Facebook cost per lead before hire date:$173.27
Facebook leads generated by volume before hire: 20
Facebook cost per click before hire: $3.16

Facebook cost per lead after hire: $36.87
Facebook leads generated by volume after hire: 7,132
Facebook cost per click after hire: $2.03

= 470% Decrease in Facebook Cost Per Lead
= 35,660 % Increase in Facebook Paid Lead Volume
= 55.67% Decrease in Facebook Cost Per Click
6. PPC (Pay-Per-Click): Google Ads
Google Ads Conversion rate, total conversions, click-through rate, and cost per conversion before taking over the platform: Cost per conversion = $318 | click through rate (CTR) = 0.62% | 37 total conversions | 0.94% conversion rate

Google Ads Conversion rate, total conversions, click-through rate, and cost per conversion after taking over the platform: Cost per conversion = $98.37 | CTR = 0.72% | 1,190 total conversions | 1.08% conversion rate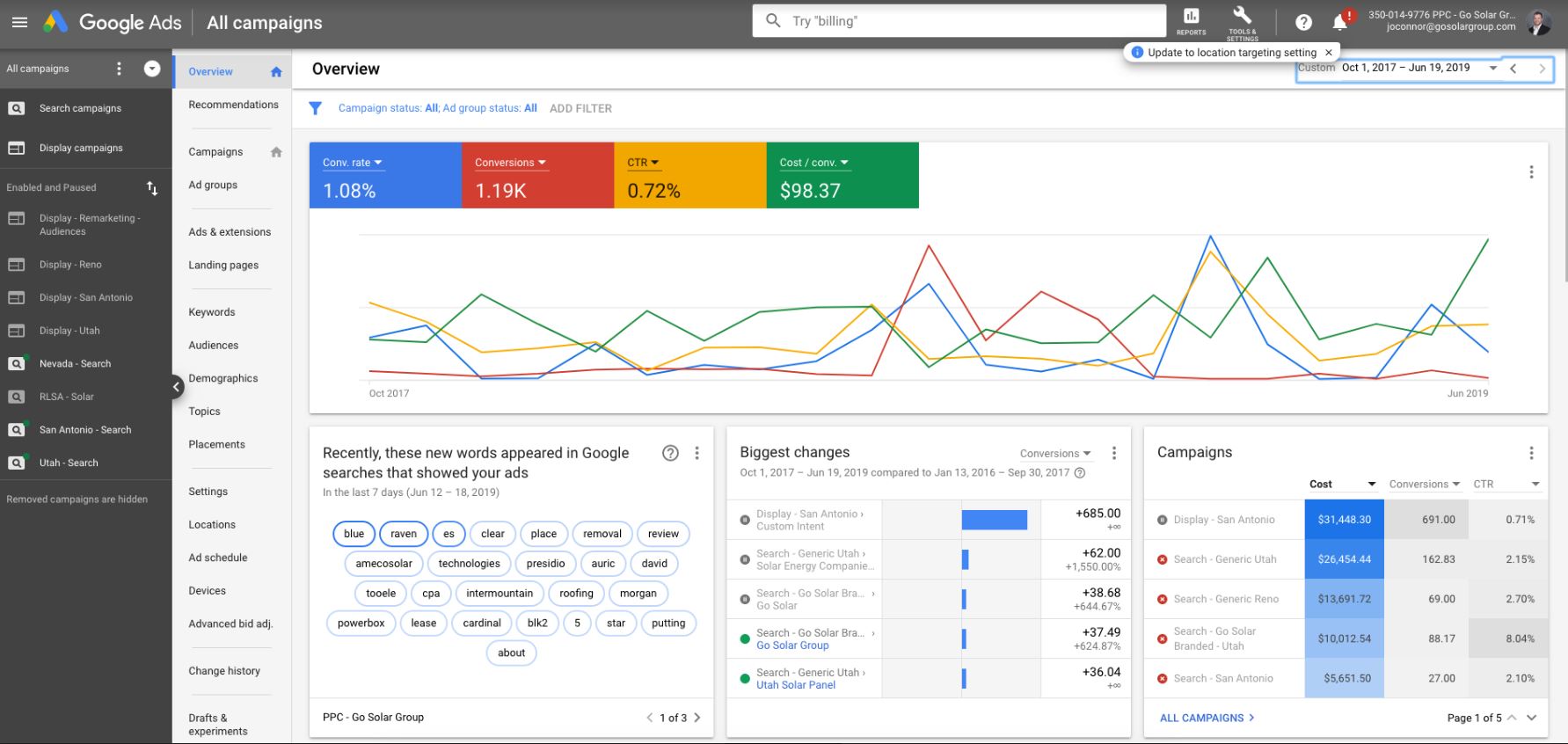 = 3,216.21% Increase in Leads Generated with Google Ads
= 323.27% Decrease in Google Ads Cost Per Conversion
= 16.13% Google Ads CTR Increase
7. Market Research, Branding, and Lead Generation Projects
2020 Go Solar Group rebrand strategy and implementation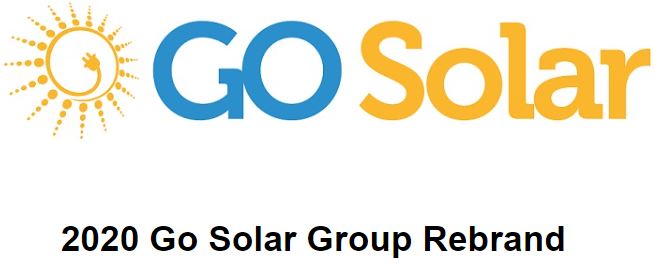 This 11-page presentation details a full rebrand strategy for Go Solar Group, making a case for how we could improve our performance in our 3 existing markets and possible future markets, including steps for successful implementation of branding and positioning concepts that would help us overcome consumers' negative misconceptions about the residential solar market, which had plagued the industry since its inception at the beginning of the last decade. 
Created viability coefficient formulas for prospective new market entrances via original stochastic marketing research report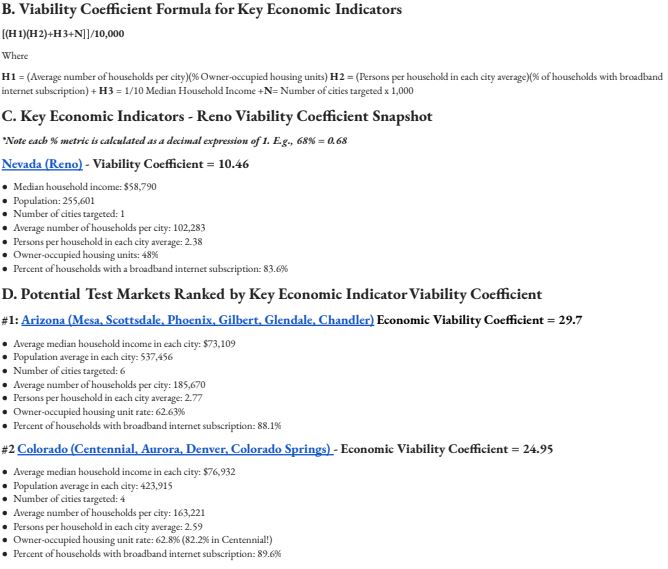 2019 research new market research methodologies 
As Director of Marketing at Go Solar Group, one of James's  most exciting and important responsibilities is conducting research that helps the owners successfully pick the next market to enter. This 16-page report, which James completed independently at the request of the owners, contains an in-depth analysis between two markets. The objective of the assignment was to pick which market would be best, as we did not want to enter 2 new markets at the same time. New Mexico won the comparison by a nose, and we have decided to enter that solar market in Q2 of 2020.
2020 digital affiliate marketing model framework
This project demonstrated the need for the owners to invest in an inbound digital affiliate marketing strategy, including strategic steps and how to implement the process. While it has been put on hold due to other more pressing projects, we still plan to implement it once we staff up our marketing department even further. 
8. Inside Sales and Sales Management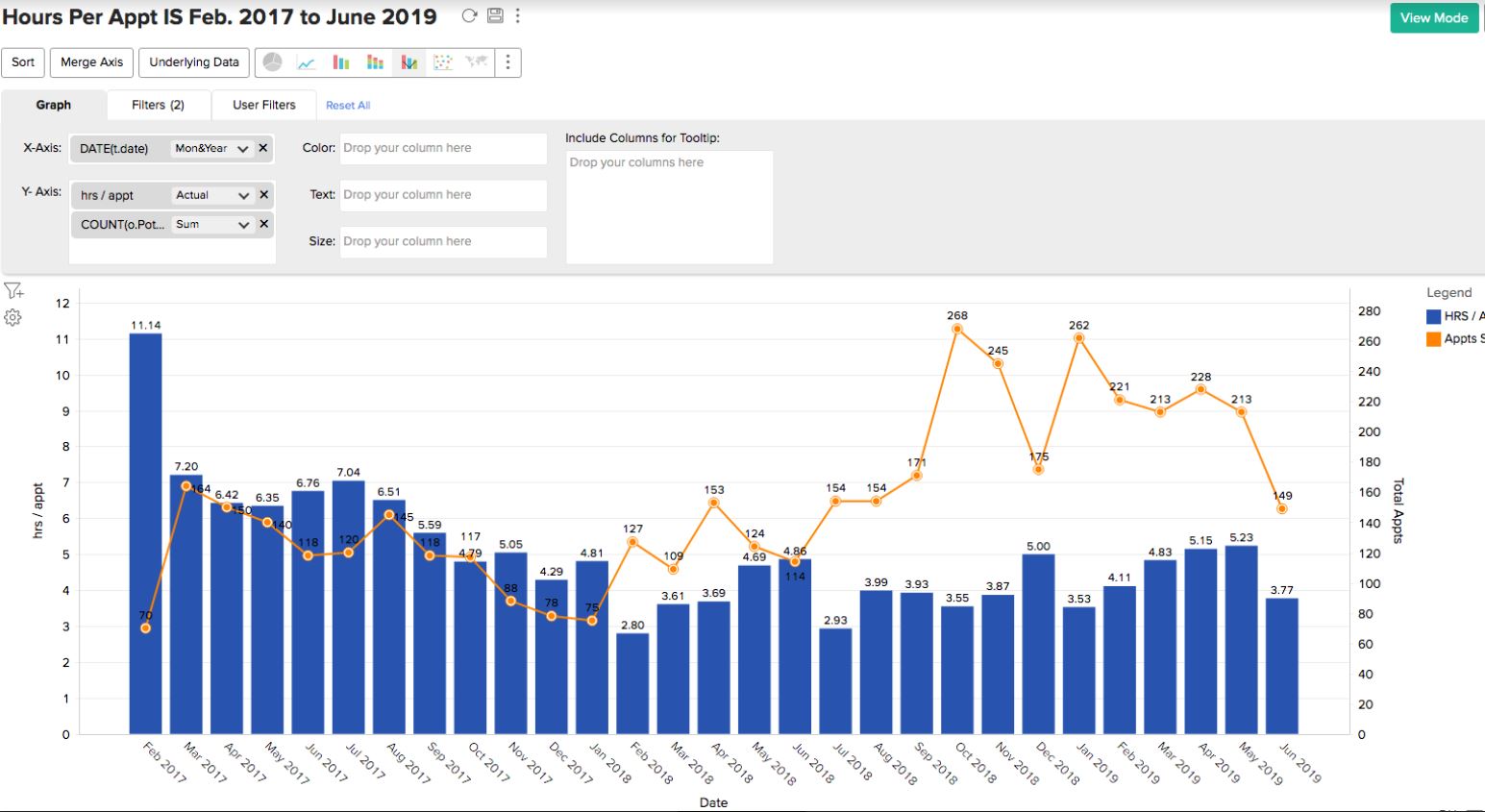 Hours per appointment (opportunity) and total opportunity volume improvement
30.63% Reduction in Hours Per Sales Qualified Opportunity (from 5.8 to 4.44)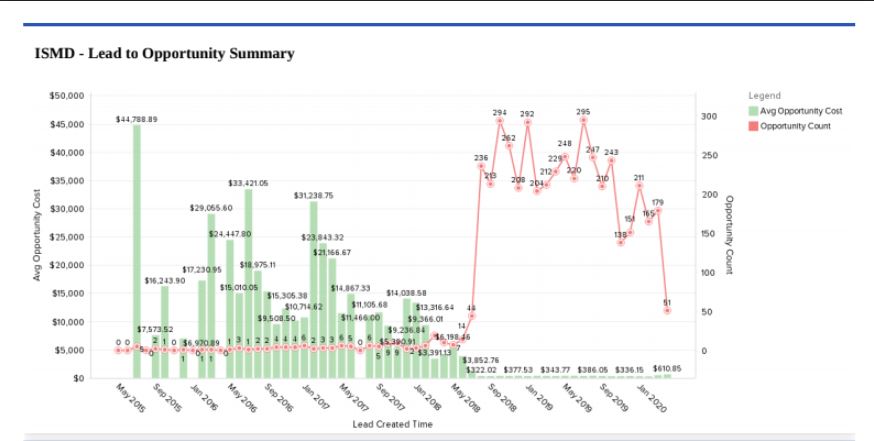 195.56% Increase in Appointment Volume (1,510 to 2,953)
This is not always as simple a metric to influence as it may appear. Motivation is a difficult thing to coach, but it can work wonders for any department's performance. James achieved the below statistic with only 1 new hire on a team of 7 reps. 
Brought outbound dials from 90,232 calls to 262,347 calls during the time James directly managed the Inside Sales team (290.74% increase) 
Native CRM lead vendor return portal architecting
Built this model for the CRM and our inside sales coordinator to reduce the amount of money spent each month on wasted leads from lead partners. 
Instructional handbook on CRM and lead dispositioning for inside sales
Directed our quality assurance manager through the process of drafting this document as training material for the inside sales department's use of Zoho CRM. 
Instructional handbook on persuasion tactics for inside sales
Wrote and enforced the use of this document as ongoing training material for inside sales reps, and trained new reps on mastering the concepts therein. 
James wrote this step-by-step guide for the training process so James could hand the responsibility off to the new Inside Sales Manager. This signified the completion of the company's first formal training program for inside sales reps. 
9. Content Writing and Creative Direction
Business Insider: Go Solar Group Releases Periodic Table of Solar Panel Elements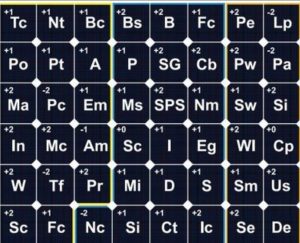 With the help of our graphic designer, James was able to create what James had only up until that point been able to dream about in some sort of celluloid in the recesses of his mind – a creative content idea that conveyed our technical aptitude, creative acumen, and ability to explain the essential components of solar panels – all the while outlining the bulk of the content on the very product we sell itself. 
Inc.com solar article quote placement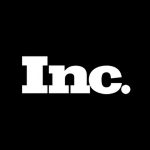 The Salt Lake Tribune solar article placement #1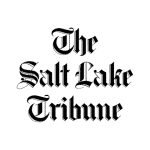 The Salt Lake Tribune solar article placement #2
Product repositioning and solar article placement: generating revenue in times of industry dis-incentivization
10. Marketing Communications Compliance and Legal Writing
STIR/SHAKEN telephony network adaptation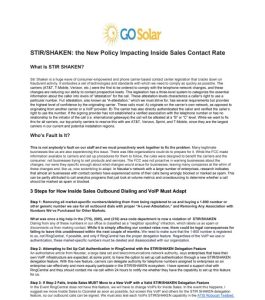 Many businesses were hit with the policy changes imposed by this compliance change in the telephony network. The above link shows a solution James formed for the problem. Once implemented, our contact rates returned to normal after having declined by nearly 20%. James investigated our contact rate one evening and saw it had declined sharply despite the improved lead quality and feedback from outside solar consultants. After some research, James determined that STIR SHAKEN was the culprit. 
This policy is a huge wave of consumer-empowered and phone carrier-based contact center legislation that cracks down on legitimate fraudulent activity but oftentimes and wrongfully also businesses not engaging in fraudulent activity, which has harmed many compliant well-intentioned businesses, us being one of them. STIR SHAKEN embodies a set of technologies and standards with which contact centers are scrambling to build into their ecosystems, but the steps are nebulous. 
The carriers (AT&T, T-Mobile, Verizon, etc.) were the first to be ordered to comply with the telephone network changes, and these changes are reducing our ability to contact prospective leads. This legislation has a three-level system to categorize the essential information about the caller into levels of "attestation" for the call, and this directive clarifies what's needed to overcome the issue. We found the solution was to change our phone numbers to reverse wrongful blacklisting on the telephony network as "neighbor spoofing."
Forbes Communication Council Summary of Achievements
Selected for Forbes'
invitation-only
council to publish marketing and thought leadership articles
Peer advising fellow senior communication executives through contemporary business landscapes
Our founder was selected for this prestigious platform in 2020, 2021, and 2022. 
Revver (Previously eFileCabinet) Achievements Summary
Boosted email open rate and
CTR 8%
and
1.5%
respectively for
1.2-million
prospect email list
Helped take organic search desktop traffic from 2k in Oct. 2015 to 7.2k in April 2017 (360% increase)
Wrote digital PR articles placed in
Forbes
and
Entrepreneur
under contributor and CEO's bylines
Helped increase SEO-generated lead volume by
more than 30%
in 2016 and during the first 7 months of 2017
Managed content production for outsourced PR team; wrote press releases, compiled quotes
Devised data-driven content writing strategies based on SEO analytics, keyword research, and competitor analysis
Facilitated company's SMB product-line extension to home-office software via the eFileCabinet SideKick
Created personas for 5 key B2B verticals: insurance, finance, healthcare, accounting, and human resources
Trained new writers and interns on products and marketing processes; led weekly marketing content meetings
Wrote 70-page manuals
on document management software (DMS) and enterprise content management (ECM)
Wrote technical content for new product releases, software updates and integrations
Revver (Previously eFileCabinet) Achievements Drill Down
eFileCabinet, now Revver Docs, was a document management software company helping organizations in the healthcare, insurance, finance, and accounting industries go paperless securely, and with robust features increasing all file-related forms of efficiency. 
Best 2016 Marketing Communications Award, K2 Enterprises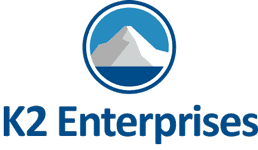 eFileCabinet's marketing department received this award for its exemplary work in marketing communications throughout the business-to-business cloud-based software industry. 
Keywords and SEO Improvements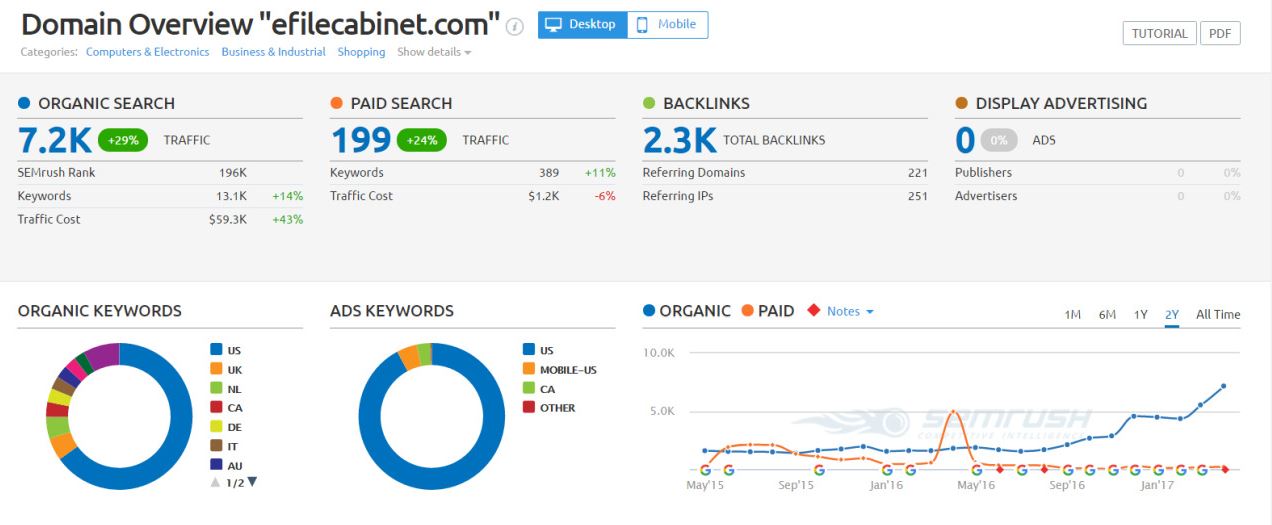 Content Writing and Creative Direction
'Turn Your Filing Cabinet Into a Meat Smoker'
'Why Use Software that Manages Records When You Can Use Software that Breaks World Records?'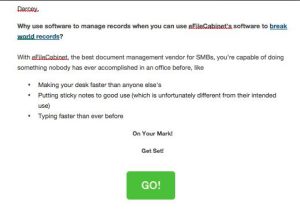 Forbes placement with backlink and quote for company CEO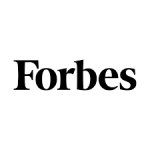 James wrote this piece and we pitched it to Forbes. Roger Aitken agreed to publish, adding some great content to the original piece. 
Entrepreneur placement for eFileCabinet CEO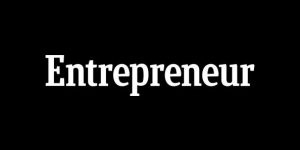 James wrote and edited this article from start to finish, and had it placed in Entrepreneur.com, published under the eFileCabinet CEO's byline. 
Additional Entrepreneur.com placement for eFileCabinet CEO
Another Entrpreneur.com piece James wrote from start to finish, which was successfully published under the eFileCabinet CEO's byline. 
Can Document Management Software Restore Consumer Trust in Enterprises?
Wrote this piece for eFileCabinet's document management software, under the CEO's byline. The article taps into the power of the technology to not just benefit businesses themselves, but the extent to which consumers can trust them with their sensitive data. 
His Heart The Crucible Summary of Achievements 
"This book introduces an important new voice in young men's fiction. O'Connor writes with a crystalline rigor, as if his heart is pouring out on the page."
"A wonderful collection of thought provoking and insightful short stories rarely seen in the writing world today. Will give this as a gift for others to enjoy."
"This book is just an incredible read. Emotional, philosophical, inspiring and painful, this book takes a dive into the ideology and reality of this talented author."
James published his first collection of fictional short stories the summer after graduating from the University of Utah. In addition to persuading a co-writer of 2 New York Times Best Selling books (Teresa Barker) to write the foreword, His Heart The Crucible garnered positive reviews on Amazon.com and received mention as a recommended read the following summer on National Public Radio (NPR).
Foreword by Teresa Barker: co-author of
New York Times Best Seller
Raising Cain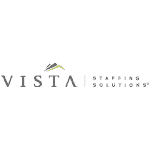 Trained
physician schedulers and healthcare recruiters
on writing in company-wide seminars
Wrote the
style guide for the world's 4th largest healthcare staffing company
(circa 2015)
Wrote jobsite ads, press releases, trade show content, brochures, and customer-facing emails
Voluntarily resigned to finish writing and publish fiction book,
His Heart the Crucible
Fusion 360 Agency Summary of Achievements
Met with key client accounts alongside the marketing agency's executive team to discuss strategies and creative
Managed
as many as
18 client social media accounts
per week in fast-paced marketing agency
Interviewed, trained, and edited the work of content writing interns
Selected as one of only two interns to receive a full-time position upon graduating from a 12-intern pool
When James worked at Fusion 360, a Utah-based marketing agency, an entrepreneur came to us with a product that helped runners, golfers, and other kinds of athletes improve their footwork for their sport of choice in real time via Bluetooth and application-integrated technology in numerous ways, from improving efficiency in movement to reducing injury, without the expensive help of a coach. James named this product the Mettis Trainer, deriving the name from the Greek God of good counsel and planning, Metis. The naming of this product oriented the company's branding objectives around providing athletes with godly technological counsel for enhancing athletic performance via their patented devices. 2 years later, the product won the 2016 CES Innovation Award.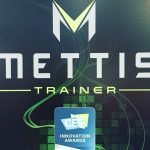 GreenSmartLiving Summary of Achievements
Wrote blogs that improved company's organic Google ranking to 3rd slot of 1st page for 2/3 major target keywords
Sometimes repositioning your competitor in a negative light (if done ethically and truthfully) is the smartest branding strategy there is. This piece, written in 2013, does this. GreenSmartLiving is an electronic cigarette company, and this piece reveals with a humorous twist just how illogical analog cigarettes truly are, not just in popular media, but also everyday life.
Daily Utah Chronicle Summary of Achievements
Led 8-writer team
on University's Student-ran newspaper
with 16 front-page featured articles in 20 weeks
Developed interviewing, research, content writing, publishing, journalism, and public relations skills
Received offer for Opinion Editor position
in Jan. 2012, but declined to explore marketing-based writing work