Welcome to our content writing services and pricing page. If you're ready to learn the basic ins and outs of content writing, you're in the right place. If you're already familiar with when a content writer is needed, what content writing is, and understand the numerous examples of written work that fall under the category of content writing, scrolling to the bottom of this page for our pricing on this service and filling out the consultation request form may be your next logical step. 
Content Writing FAQs
The below questions are the most common queries received by major search engines surrounding content writing, with our answers to each of them. If your question isn't included below, visit our contact us page and fill out the form and ask us for our input: we'll respond promptly, and with an accurate answer.
What's the Purpose of Content Writing?
The purpose of content writing is to leverage digital marketing mediums or other persuasion-based platforms via the written word to build effective arguments, build a brand's identity, differentiate the brand from competition, educate existing and prospective customers, increase sales, or illustrate the brand's value via works of content longer than the word counts native to short-tail copywriting services, but shorter than book-length works or technical writing files. 
Is Content Writing Necessary or Important for My Business?
Content writing is an important part of growing any business that can benefit from greater online visibility. However, content writing is most beneficial for small businesses that are a) limited by smaller budgets and b) are willing to be patient in generating low-cost, high-quality traffic to their websites that turns visitors into leads and customers. Much like the timeline of our SEO services outside of blogging or content writing, publishing written content online with the right tools and a skilled writer typically takes 4-6 months to generate tangible results, provided your business has a digital infrastructure for nurturing organically generated leads.
Blogging, as arguably the most potent form of content writing with easy setup, is a far less risky way to begin building a business from scratch than pumping lots of money into SEM (search engine marketing) or PPC (pay-per-click) advertising. While pay-per-click services take less time to scale with expert practitioners, the quality of the leads and attention they generate is suspect when compared to the permission-fueled marketing web traffic and leads native to SEO and content writing initiatives. Content writing varies so widely in its definition among the industry's authorities that any attempt to define it is at least partially subjective. 
As a subcomponent of both SEO (search engine optimization) and content marketing, content writing is the process by which digital writing is published across online channels like social media platforms, email marketing campaigns, website landing pages, and blogs. While most content writing is published online and viewable in search engine results pages (SERPs), other forms of digital writing published on other platforms also qualify as content writing: e.g., content written for internal applications engineered by organizations for non-marketing purposes. Freelance content writers who publish the latter of these 2 kinds of content usually branch off into (and are well-suited for) technical writing projects. 
Should I Hire a Content Writer, Blogger, or Content Writing Agency?
The best time for a small business to begin outsourcing their content writing is when the company's founder no longer has time to create content, or needs to fulfill greater responsibilities in an executive capacity for his or her organization. However, investing in a great freelance content writer is never a poor decision, regardless of the industry in which your business is categorized. 
Why Is My Content Writing Not Working?
Ernest Hemingway once said, "Writing is easy. You just sit behind the typewriter and bleed." While we're too well-versed in modern writing platforms, SEO, blogging, and digital publishing to abide by Hemingway's anachronistic typewriter, we agree with him. Moreover, while this statement was true during the era in which he wrote, it has become even truer with time and the advent of widely available, online content publishing tools upon which we can write, and for two reasons.
1. Your Targeting 1 Audience, and Content Writers Have 2 Audiences
1) The content writer's audience is no longer limited to the reader. There's a new second audience in the search engines and the bots they deploy to crawl published pieces of content writing online, which birthed the need for SEO (search engine optimization). While the incentives and interests of each audience overlap, each audience processes and indexes information differently than its counterpart.
2. (A Lack of) Speed Kills (in Content Writing) and You're Slow
The speed at which content must be produced to remain competitive as a content writer is much faster than the pace of the traditional publishing industry. Writing one page per day makes an author fast. However, writing (and publishing) one page per day makes a content writer slow. Don't let accessibility to content writing processes and few barriers to entry in the industry equate to low value or easiness. In other words, don't let the widespread availability of today's content writing tools and their large volume of practitioners fool you into believing that generating results for a brand with your content writing is easy. Much like the regal game of chess, content writing takes a few minutes to learn and an entire lifetime to master. 
How Do I Hire a Content Writer?
If you believe this to be your most pressing question, we'll spare you the pain and suffering of making the incorrect hire for your content writing needs and help you reframe this question into one more central to your actual needs. Why? Well, you already know how to hire a content writer. All you have to do is go to Google and search for one, or visit one of the many popular freelance platforms available today such as Upwork or Fiverr. The better question to ask yourself is how you will hire skilled content writers. While the qualitative differences between skilled content writers and the low-quality, inexperienced content writers are broad, focusing on hiring a content writer who showcases data-driven performance is far easier. 
AI Content Writing Tools vs. Human Writers
While AI content writing tools may seem attractive in their price compared to hiring a top SEO freelance content writing agency, there are 2 caveats to relying on these sorts of tools based on price alone:
Quality of Human Content Writing vs. AI Content "Writing"
These tools are more aptly described as content spinners or content idea generators than they are writers. Thus, there is a significant shortage of skills these AI writing tools have in contrast to an experienced and skilled content writer, and that becomes evident when small businesses rely on these tools to publish written content, as they're only capable of writing thin content. 
Analysis: Placing Content Writers and AI Content Writers in 4 Quadrants
There is a significant difference between the quality of AI generated content tools' writing and the writing of an expert web content writer. Generally speaking, this difference in quality becomes increasingly apparent the longer a piece of writing is and the more intelligent your intended audience. If we were to put this information on a 4-quadrant graph, with the length of the written work as the x axis and the intelligence of your readership/customer persona on the y axis, quadrants 1, 2, and 4 would warrant the exclusive use of a skilled content writer, or primary reliance on a skilled content writer in conjunction with an AI writing tool. Quadrant 3, however, which signifies an unintelligent audience and short-form content writing (think content writing for feature snippets, headlines, or subject lines), would enable you to rely almost exclusively on an AI content writing tool, provided you're okay with mediocre quality and the content itself is not published on the web.
Why not use an AI content writing tool for publishing writing on the web? Well, not only is AI-generated content against Google's Webmaster Guidelines, it detracts from humans' perceived efficacy of content writing's utility in the digital marketing world. While AI content writing tools have some utility in the simple aspects of content creation, any brand with serious intent to sell products and services must still rely on a professional content writer to execute the content writing process. So, if your goal is to use a content writer for SEO purposes, relying on an AI tool without the intervention and editing of an actual content writer will hurt your website's ranking in the search results, and if you're not careful, it'll take 6 months of wasted budget on these technologies to reveal this ugly truth given the duration of time needed to see results from SEO practices. But don't these tools write faster than their human counterparts? In general, yes, but they don't write faster than WordWoven's writing staff. Another variable to consider when selecting either a content writer or a content writing AI technology for your business is the kind of content writing you'd like to produce. 
Best Practices: Reliance on AI Content Writing by Vertical
There are as many different kinds of content writing as there are content writers. Fill out the quote form on this page to see which mode of content writing is best suited for your business needs. However, based on the above section, we add into which quadrant of skill and quality the following categories fall, thereby determining whether (and to what extent) you can rely on AI content writing tools as part of your SEO and digital marketing strategies.
B2B Content Writing – Quadrants, 1, 2, and 4
Quadrants 1, 2, and 4 (don't rely too heavily on AI content writing tools). Why is reliance on AI content writers not acceptable in this vertical for quadrant 3? Because many forms of B2B content writing are produced for more nuanced, specific, and complex, and multifaceted audiences all at once. Account-based marketing (ABM), which involves targeting the persona of each employee, decision-maker, or influencer in a given department or organization in the attempt to sell them products or services, is too complex of a targeting task for even the most sophisticated AI writing tools. 
B2C Content Writing – Quadrants 1, 2, 3, and 4
This involves short-tail content writing in which AI content writing technologies are more dependable and useful. Therefore, limited reliance on these tools in all 4 quadrants is acceptable beyond any serious criticism given the homogeneity in preferences and demographics of the intended audience and the comparative simplicity that distinguishes B2C marketing from its B2B counterpart. 
Our Content Writing Pricing – $40 Per Hour
Here are the various components WordWoven can help with in your content writing process. We price our services in a way where we can charge for any of the below components individually, in a cluster, or in a complete package. If these prices seem too high, bear in mind that you're hiring us as writers, not as typists.
The quality of the final work will be a masterclass tour de force, and completed according to your unique objectives. When you hire a writing agency or freelance writer, you get exactly what you pay for. This is why 99% of hires for writing projects are merely typists and commentators posing as writers. As a top content writing agency, WordWoven doesn't just strive to earn your business for freelance content writing projects.
We also strive to educate you on the scope, purpose, and value of hiring the best content writing company or freelancer for your needs. WordWoven staff do not just strive to be in the 1% – we strive to write at the world-class level, because great writing should be the bedrock for every plan, strategy, brand, and message. In crafting these messages via content writing, we're committed to the following practices:
Brand-building, emboldened content
Original, plagiarism-free content
Cliché-free content
No shortcuts. No typos. No empty sentences. 
Data-driven yet artistic wordsmithing
Endless, engaging ideas for even the most limited and bland keywords
A range of tones for various audiences, from grade school to Ph.D. level
Unreal content volume and quality
Writing that outperforms any AI writing tool in all key marketing metrics
As a WordWoven client, in an hourly capacity, you'll receive regular updates on progress made at your requested intervals, whether for each hour, day, week, or specific task of the given content writing project. 
Types of Content Writing to Which the Above Rate Applies
While this list isn't exhaustive or all-encompassing, it provides the most common contract requests that WordWoven staff receive for content writing projects. If you're interested in receiving help with any of the below content writing categories, be sure to include it in the "Message" portion of the below form at the end of this page when signing up for your free content writing consultation.  
Scriptwriting
Scriptwriting involves writing scripts for any kind of marketing collateral or persuasive pieces in which the final product isn't delivered as text. E.g., video scripts, vlogs (video blogs), and speechwriting. While speechwriting is a unique 'cottage industry', it still falls under content writing as a general category. Visit our blog to see our speechwriting samples.
Blogging
From guest blogging on other relevant websites to earn backlinks to your domain to boosting your internal blog to improve your inbound marketing strategy, blogging (short for weblogging) is a vital component of any strong SEO (search engine optimization) strategy.
Brand Journalism
Blending the aspects of old school journalism, digital marketing, and public relations, this form of content writing includes press releases, advertorials, and native advertising content built to resemble the non-promotional messaging of a third party's journalistic content and branding, but for the purpose of selling or generating interest in the products or services covered in the written content. 
Other Content Marketing Categories We Provide
Whether you want to scrap your content writer completely for a new one or seek guidance in supporting your existing content writing staff because they aren't performing at the capacity you believe they're capable of, WordWoven is able to help. Fill out the web form below to schedule a free consultation and we will help fix your content writing processes in a marketing consulting capacity or by editing new and or existing content for you, including everything that goes into it. To view our most related service for content writing, please visit either our content marketing services page, or our SEO services page.
Experts in Content Writing Consults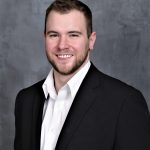 Each consultation is conducted by WordWoven's Founder and CEO, James O'Connor. Working as Go Solar Group's Vice President of Marketing in his previous role, James brings 12 years of branding, SEO, content marketing, and organic lead generation skills to the table.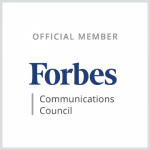 As a member of the Forbes Communication Council since Feb. 2020, James is also a published fiction author, poet, and short story writer. His work has been published under client bylines on some of the world's most prestigious platforms, including Entrepreneur, Inc., and Forbes.
Book a Free Content Writing Consultation