Content Marketing Services
What Is Content Marketing?
Content marketing is the process by which marketers create, aggregate, and distribute data, facts, and ideas online to drive engagement, inbound lead generation, sales, and customer loyalty.
Unlike traditional outbound marketing strategies and platforms, content marketing simulates increasingly 'natural' conversations between marketers and consumers, thereby establishing mutual trust, respect, and understanding.
The Benefits of Content Marketing
The prescient Microsoft founder, Bill Gates, predicted in 1996 that content would be how most of the money on the internet would be made. However, 26 years later in 2022, most companies employ marketing budgets and strategies ignoring the truth in Bill Gates' insight, and do so increasingly at their own peril. Because his prediction hasn't just become true. It's becoming increasingly important to any business's ability to make money online with each passing year.
Content Marketing Dethrones "Interruption" Marketing
The brilliance of Gates prediction exists not just in the displacement of the TV as the primary medium by which consumers engage with brands, but rather the idea that the greater accessibility to online publishing tools and the potential to freely distribute customer-relevant information would place tremendous importance on the value of what Gates had already implied without defining: the fact that content marketing would become the successor to less reliable and more expensive forms of advertising inherent to TV advertising. 
While content can be used for paid, outbound marketing channels like Facebook Ads Manager or Google Ads, the most profitable platform for branded content is always the one that doesn't charge a 'pay to play' fee. 
Content Marketing Creates Customer-Initiated Conversations
What does a customer-initiated conversation look like? It's a Google search, a phone call to a company requesting a product or service, or a direct message on a social media platform requesting anything that could be categorized as interest or purchase-driven behavior.
Customer-initiated Conversations Are Inbound Marketing
These are all examples of inbound marketing. As artificial intelligence and commerce in general evolves, we'll see more technologies built for marketers to create content, as well as more technologies built for audiences to consume it, further strengthening this trend of  user-generated search experiences. Thus, part of the reason content marketing works so well for all kinds of brands with all kinds of budgets is the fact that it lures customers to them, not the other way around.
Furthermore, as data protection and privacy laws become increasingly stringent and limit marketers in their attempt to reach customers via traditional advertising campaigns, luring the customer into starting the conversation becomes increasingly important. A critical component of SEO (search engine optimization), content marketing results are best when they're earned and not paid for. Earning the right to more customers is one of the distinguishing features of content marketing when contrasted with the spray-and-pray interruption era marketing paradigm of advertising's television-entrenched era. 
"Interruption" Marketing Is Outbound Marketing
Nobody likes to be interrupted. Especially when they're interrupted by someone trying to sell them something. Think about the last advertisement you saw on TV or in a newspaper. Did the company ask for your permission to show you an advertisement of their product or service before you saw it? Probably not. 
While turning on the TV or picking up that newspaper is arguably a form of implicit consent, it is practically unconscious and not at the root of your actions: you didn't turn on the TV or pick up the newspaper just to look at those advertisements (unless you're an advertising nerd who hates football, yet watches the Super Bowl just to see the amazing ads). Companies who try to reach customers this way are practicing outbound marketing. As illustrated with the above example, the company (not the consumer) initiates the conversation, whereas inbound marketing involves the customer initiating the conversation. 
Content Gives Each Brand a Microphone. This Means a Lot of Useless Noise.
The only benefit of the TV-dominated era of interruption advertising was that only the brands with big budgets could afford to interrupt you. Now, given content marketing's cost-effectiveness, there are many brands with access to platforms upon which they strive to grab your attention.
This, among other factors, is why most of the content you'll find online is garbage. It's not that the microphone (internet) is inherently bad. Most content creators simply lack creativity, empathy, and deep understanding of their audiences. 
Content Marketing Don'ts
When companies attempt to draw more customer-initiated conversations to their brands, they usually set off on the wrong foot, and in the same fashion in which they managed their outbound, old-fashioned marketing campaigns, creating a vicious, 5-step cycle:
1) Produce and create content as quickly as possible with little research and up-front investment
2) Buy ads for the content
3) Fund more distribution
4) Sell more products (at a great, usually unprofitable expense)
5) Repeat and fail (again)
While contemporary platforms, investors, and shoestring marketing budgets put up a 'set of bumpers' that prevent content marketers from making the above mistakes, the proliferation of thoughtless content continues. Just as there are distinct tiers of writers and writing quality, there are also distinct tiers of content marketing quality, and when brands spend too little time on step 1 above, quality inevitably declines.
Content Marketing Do's
Quality is the most important determinant of generating content that increases your sales and accomplishes your objectives, but content quality hinges on much more than creating and sharing valuable assets. It also means understanding the content landscape, best practices, accurately evaluating your competitors, and cohesive branding. 
Cut Through Useless Noise by Answering Your Brand's "Why?"
Before you begin creating content as quickly and sloppily as possible like most brands, it's imperative to understand your 'Why'? And the answer to this question isn't (and shouldn't be) 'making money'. Money should simply be a byproduct of your brand's true purpose. Without understanding this purpose, your message will remain uncompelling, and your brand will look (and sound) like another drunk guy at Karaoke night mumbling into the mic thinking the vocal tone is more attributable to the drunken stupor of his voice than the notes hit by the original singer. For a clear and detailed explanation of this concept, including how it fits into the structure of what resonates with the human brain, watch Simon Sinek's landmark TED Talk entitled, "How Great Leaders Inspire Action."
Know Applicable Content Mediums and Platforms
Many of the most popular platforms brands use to promote their content and draw customers are rooted in social media. The extent to which your content is "evergreen," meaning it will be relevant regardless of the time in which it is published, and the frequency with which you publish content, are appropriate places to begin in thinking about your content strategy before starting campaigns. 
Content Mediums: How You Should Amplify Your Content
There are nearly as many vessels by which companies can disseminate content as there are organizations using them. While no particular medium is best, there is usually a best (or several top-performing) mediums to share content. If your target audience likes to read, then you should blog.
If they like podcasts, make podcasts. However, the medium itself isn't the only consideration – the topics you cover (and how thoroughly you cover them) are also of significance. The most common content mediums we haven't mentioned are brand apps, videos, email, social media posts, email campaigns, SMS, and even memes, but which ones you prioritize should depend on your brand, products, and services. 
Content Platforms: Where You Amplify Your Content
If content is king, platform is his queen. There are nearly 100 platforms where you can launch your content, and the best ones are determined by the demographics of your user and buyer base. Anywhere your customers are initiating conversations and engaging with brands is a good starting point, but there are also mid-funnel opportunities and even post-sale stages of the sales cycle where content mediums can be used; it's not just about grabbing attention at the top of the sales funnel. Social media is probably the most popular way that brands expose the labors of their content marketing to their target audiences.
While the industry and the products and services a brand sells determines social media platform emphasis and informs strategy, the most widely used channels across-the-board have been unchanged for nearly a decade now. These include popular social media platforms for businesses like Facebook, Twitter, Instagram, TikTok, Pinterest, YouTube, and LinkedIn. No platform should be ruled out of consideration for your content-driven marketing campaigns if it meets these 5 criteria:
It's online
Enough of your prospective customers spend time there
Your prospective (and existing customers) want to hear from you there
Your prospective (and existing customers) are expecting to hear from you there
Your prospective customers are searching for information with which you're both qualified and equipped to provide them.
Do You Really Need a Content Marketing Agency?
A content marketing agency isn't always needed. Sometimes your existing marketing team's efforts just need to be re-oriented around a broader scope of content marketing projects, or pried away from outbound, outdated, or otherwise ineffective forms of "interruption" advertising. If you're in search of a marketing consultant who can train your team to make a new content initiative profitable, visit our marketing consultant services page.
However, the most common reason content marketing programs fail in organizations is because the process of content creation is treated as a "side" project that can be handled in the free time of an executive assistant or low-skill laborer, which is a problematic assumption, and for two specific reasons: 1) Content production requires special skills that most office workers neither understand nor have any experience doing. 2) Effective content marketing requires massive amounts of time and energy, because the volume of content you produce matters in generating new customers.
WordWoven's Content Marketing Services
Without the proper investment in labor and skill set to scale content initiatives, any company's marketing engine is destined for unprofitability. However, WordWoven is here to help. As a top content marketing agency with staff who have an astounding performance track record, we offer affordable, effective, and fast content solutions for any business in any industry. 
Hourly Rate for All Below Services: $40 Per Hour
The average content marketing specialist salary is $78,602 per year. While the $40 hourly rate we charge for this service is annualized to a $83,200 salary, WordWoven handles most client contracts in a contractor capacity, but does not charge for them accordingly. This makes our pricing cheaper than our competitors, who charge $60-$100 per hour to compensate for the fewer billable hours that come with contracting. 
1. Creation of Content Assets
Given our brand name (WordWoven) we create written content more than video and design-intensive assets. However, we write content at the $40 hourly rate that can be built into infographics or other forms of dynamic, integrated assets, and also provide concepts for the creation of any asset, which is vital to our 3rd service in this section (Campaign Briefs, Templates, and Strategy). 
2. Social Media Setup, Coordination, and Management
This does not include management of paid tools for social media platforms, like Facebook Ads Manager or Amazon Ads. If you're looking for a paid social media manager, please click the SEM and PPC link in the below Related Services Section. 
Related Services
3. Content Marketing Campaign Briefs, Templates, and Strategy
This includes curated viral content topics specific to your brand and keywords, and content templates for creating blog posts, videos, infographics, and social media posts (great for coupling with an existing writing team). The campaign briefs 'put up the bumpers' so to speak, for any content marketers on your team when creating assets of their own, ensuring proper SEO, word choice, and other relevant factors are completed quickly and carefully. 
Related Services
Fill out the form at the bottom of this page if you're interested in scheduling a free, no-obligation content marketing consultation with our CEO, James O'Connor. This consultation is free for up to an hour of time, and is pivotal to establishing your content marketing needs before onboarding you as a WordWoven client.  
Your Free Content Marketing Consultation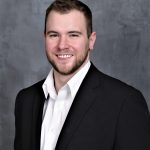 Each consultation is conducted by WordWoven's Founder and CEO, James O'Connor. Working as Go Solar Group's Vice President of Marketing in his previous role, James brings 12 years of branding, SEO, content marketing, and organic lead generation skills to the table.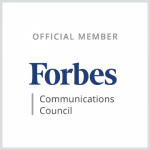 As a member of the Forbes Communication Council since Feb. 2020, James is also a published fiction author, poet, and short story writer. His work has been published under client bylines on some of the world's most prestigious platforms, including Entrepreneur, Inc., and Forbes.
Get a Free Content Marketing Consultation